Health Board / Health Board Meetings
2020 Meeting Schedule
Tuesday, January 21, 2020, at 6 PM
Tuesday, March 24, 2020, at 6 PM
Tuesday, May 19, 2020, at 6 PM
Tuesday, July 21, 2020, at 6 PM
Tuesday, September 22, 2020, at 6 PM
Tuesday, November 17, 2020, at 6 PM
*Health Board Meetings are held in the South Boulevard Conference room at 6:00 pm every other month beginning in January of each year.
Meet our 2020 Health Board Members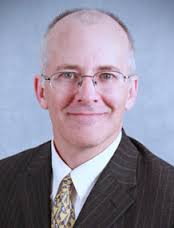 Health Officer - Scott Douglas, MD
Dr Scott Douglas is a family practice physician with the Franciscan Physician Network - Crawfordsville Family Medicine. His work also includes serving as a student health provider at Wabash College and a medical advisor for the Crawfordsville School Corporation. Douglas grew up in Indianapolis and graduated from Wabash College in 1984. He is a 1988 graduate of Indiana University School of Medicine. He completed his family practice residency in 1991 at Methodist Hospital, Indianapolis. He served three years in the Air Force as the chief of family medicine at Dyess Air Force Base for the Ninth Bomb Squadron in Abline, Texas. He is married to Jamie Douglas and has two children. He is active in his local church and enjoys sailing. Dr. Douglas has severed as the Health Officer since June 2016 and has been a health board member for almost 20 years.
Health Board President - Nancy Sennett, RN
Nancy graduated from Purdue University in Nursing. She is now retired from Franciscan Crawfordsville after 32 years where she was Vise President and Chief Nurse Officer. Through the years Nancy has served on several community and professional boards. She is currently the President of the Montgomery County Health Board, President of the Youth Service Bureau Board, and Vise President of the Montgomery County Free Clinic Board.
Sharon Keedy
Sharon O'dell-Keedy has practiced Veterinary Medicine in Montgomery County since 1982. She has been with Sugar Creek Animal Hospital since 1996. She is married to Tom Keedy and has three daughters and two granddaughters. She is a member of the American Veterinary Medical Association, Indiana Veterinary Medical Association, and the American Animal Hospital Association. She is also currently on the Montgomery County Community Foundation Board. She is excited by the proactive stance the Board of Health is taking in tackling the community health issues whether it is through support with mental health, or fighting obesity, and the drug crisis. "I believe Montgomery County will be a better place to live and raise our children if we face these issues head on.
Carolyn Snyder, MS BSN RN


Carolyn received her BSN from Indiana University and she also attended Purdue University where she received her MS in Health Education. She worked as a school nurse with the North Montgomery School Corporation for 27 years and a part-time school nurse with the Crawfordsville Community Schools 5 year. Carolyn worked with the Purdue University Technology Assistance program for 5 years. She is the past President of Indiana Association of School Nurses and a past Representative to National Board of School Nurses where she represented for 3 years. Carolyn is currently an Executive Director for the Indiana Association of School Nurses and has been for the past 11 years. Carolyn is a member of the First Christian Church and the League of Women Voters.
(Not Pictured)
Jeff Florey
Jeff has been a Health Board member for approximately 6 years. He is also a lifelong resident of Montgomery County where he has enjoyed raising his three children. Jeff is co-owner of Arab Pest Control. His goals to the Health Department have been to assist in any way and help in regards to property owners with pest problems. He enjoys working with all the people in the Health Department and being the best public servant he can be.
Jamie Barton
Jamie is a life-long resident of Montgomery County and is a graduate of Southmont High School. Jamie graduated with both a Bachelor of Science and Master of Science in Nursing from Indiana University and she has 20+ years of experience as a Nurse Practitioner in our community.
Dr. Mary Glass
Dr. Mary Glass is originally from Wisconsin but has lived in Indiana for most of her life. Her health career started with critical care nursing but she returned to school to obtain her MD. Following this, she completed an Internal Medicine residency and practice general Internal Medicine. Mary is married and the proud mother of a son and daughter.
---
The Health Board serves as the governing body for the Montgomery County Health Department. A County Board of Health is composed of seven (7) members, not more than four of whom may be from the same political party. [IC 16-20-2-4]
All members of the County Board of Health are appointed for a four (4) year term after the appointment of the initial board. Members continue to serve until their successors are appointed. If a vacancy occurs, the original appointing authority shall appoint a qualified person to serve the remainder of the unexpired term. [IC 16-20-2-10 and IC 16-20-2-11]
The Board of each County Health Department may adopt procedural rules for the Board=s guidance and to establish administrative and personnel policies of the County Health Department that are consistent with the administrative operating policy of the Board of County Commissioners. [IC 16-20-1-3]
Contact Us
Business:

(765) 364-6440

Business Fax:

(765) 361-3239
In this Department
Topics of Interest
Topics of Interest
More Info