CORONAVIRUS TESTING AND VACCINATION INFORMATION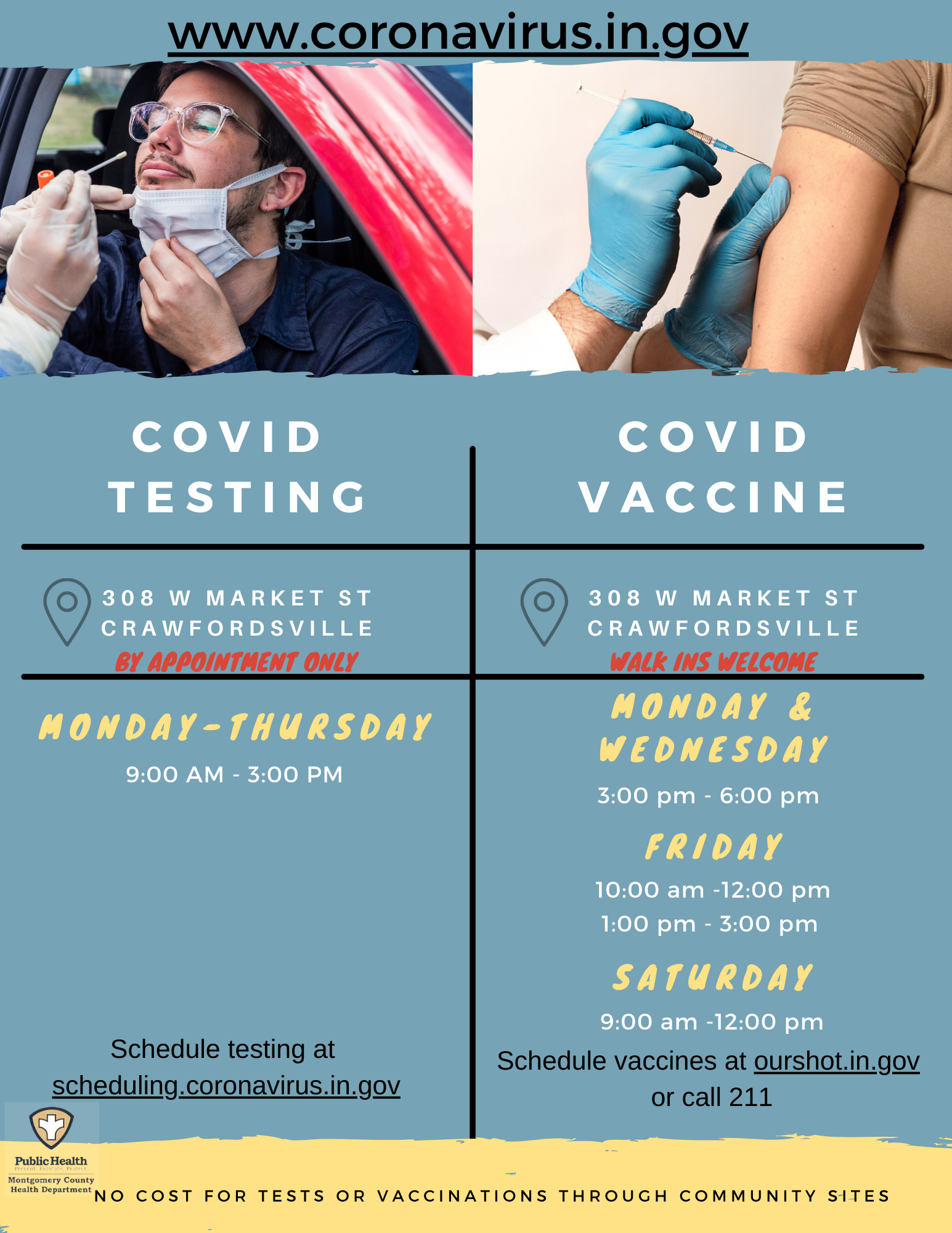 TESTING
Testing is free to all residents with or without symptoms. Rapid tests are available upon request for those who are symptomatic.
You must register ahead of time. To register for testing visit scheduling.coronavirus.in.gov
The site will be closed to testing on County holidays.
CLICK HERE FOR COVID TESTING INSTRUCTIONS
VACCINES
Vaccinations are available for individuals 12 and older. The Montgomery County Health Department offers both Pfizer & Moderna vaccines. Pfizer vaccines are available for 12-17 year olds & Moderna is offered for 18 and older. You can make an appointment at ourshot.in.gov or by calling 211 for registration assistance. Walk-ins are welcome.
V-Safe - after vaccination health checker